In partnership with Bethel Seminary, INCM offers formal certification in:
Children's Ministry ● Family Ministry ● Pastoral Care*
The Engage Certification Sets You Apart
Explore biblical and theological foundations for ministry that will support your entire ministry to kids and families.
Learn how to apply your new knowledge and understanding to key areas of ministry alongside a cohort of other leaders.
Advance your ministry leadership and develop your influence in your church and the whole ministry community.
How to Complete Engage Certification:
Register online

Secure your spot in this year's cohort by registering online. You will receive your student welcome email right away, then you'll get access to the syllabus and online classroom.
Start class in September

Your journey begins online as you start coursework with fellow members of your cohort. You will discover that not only will this journey include academic work, but also personal development of you as a disciple of Jesus.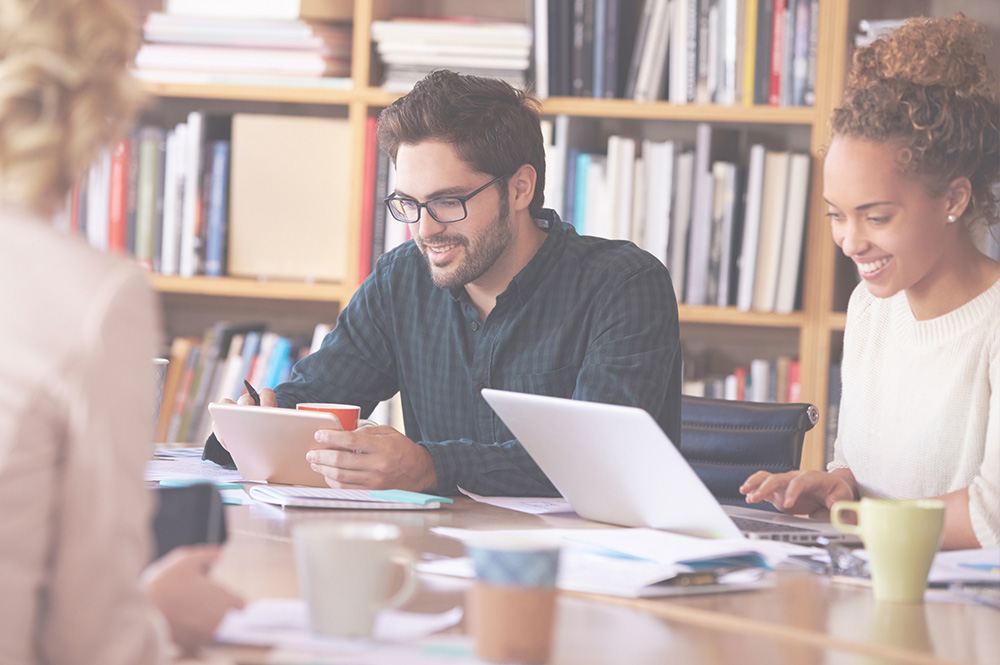 Attend Children's Pastors Conference in January

About 15 hours of your Engage Certification experience will be completed at CPC in Orlando and an exclusive online event just for Engage students! You'll be able to receive incredible, personalized training at a world-class event and meet your fellow students.
Complete your certificate in May

Congratulations! When you complete your journey in May, you will hold a ministry certificate from INCM and be able to apply that certificate towards a Master of Arts in Children, Youth, and Family Ministry at Bethel Seminary!
Engage Alumni Are Saying...
| | |
| --- | --- |
| | Candace |
Preschool Ministry, Florida
"Engage has equipped me with tools that made me a more effective leader in all aspects of the ministry. It also provided me with a community that I am still connected with."
| | |
| --- | --- |
| | Ken |
Children/Youth, Pennsylvania
"As a leader without any previous formal education, I felt the coursework and certificate allowed me to feel confident moving forward. It validated my experience and knowledge in many ways!"
| | |
| --- | --- |
| | Crystal |
Kid's Ministry, Washington
"Because of Engage, I feel like I can dream big, cast vision, and lead with confidence. My ministry, my church, and my own spiritual walk are stronger because of this program."
What You Get with Certification
For less than $1500, you get an incredible amount of training and additional value as part of the certification programs.
Discover How Engage Will Enhance Your Ministry
In this video, you'll hear from past Engage students. These programs are crafted just for children's and family ministry leaders like you.
Choose Your Engage Program:
All three programs have the same price, value, and features. Each program contains unique curriculum and emphasis.
Children's Ministry Certification
Biblical and theological foundations for children's ministry
Practical topics like spiritual formation and discipleship of children
Developing your influence as a children's ministry leader in your church and community
Family Ministry Certification
Biblical and theological foundations for family ministry
Practical topics like strengthening family life and educating families in the church.
Developing your impact on family education in the church and family nurturing in the home
Pastoral Care Certification
Biblical and theological foundations for pastoral care of children and families
Practical topics like responding to specific crises and problems in families.
Developing your capacity for effectively ministering to the wellbeing of children and families
If you'd like to talk with someone before choosing a program, email our Training Manager, Mahogany Dudley-Finley here.
Partnership with Bethel Seminary
INCM has partnered with Bethel Seminary and their accomplished faculty and staff to provide in-depth children's ministry certificate programs that will allow leaders to take their next step in church leadership.
| | |
| --- | --- |
| | Over 40 years of training leaders |
| | |
| --- | --- |
| | Unwavering commitment to your growth as a children's ministry leader |
| | |
| --- | --- |
| | Global advocate for the discipleship for kids and families |
Frequently Asked Questions
How long does each program take?
Engage launches in September, and concludes the following May.
What topics are covered in the Children's Ministry Certificate?
Biblical Foundations of Children's Ministry
Personal and Spiritual Formation
Cognitive, Moral and Spiritual Development of Children
How Children Learn: Learning Styles and Multiple Intelligences
Understanding the World of Children: Generational Distinctive
Spiritual Formation and Discipleship of Children
Models and Metaphors in Children's Ministry
Volunteer Recruitment, Management and Retention
Administrative Practices in Children's Ministry
Curriculum Development and Assessment
Children's Ministry Through Global Lenses
Techniques and Strategies for Team Building and Staff Development
Current Trends in Children's Ministry
What topics are covered in the Family Ministry Certificate?
Biblical Foundations of Family
Theological Foundations of Family
Family Ministry Models – "The Family Ministry Pie"

Educational Model
Caring Ministries Model
Parent Equipping Model
Family of Families Model
Family in Service Model
Milestones Model

The Unique "Family Ministry Pie" for Your Context
Family Ministry Analysis
Culture and Family: Implications for Family Ministry
Topics in Family Ministry drawn from the following:

Tending Your Own Family as a Family Ministry Leader
Parenting Ministries
Marriage Ministries
Grandparenting Ministries
Singleness and Family Ministry
Adoption and Fostering as Family Ministry
What is the Engage Certification like?
Most of the certificate program will be completed within an online class and cohort. However, it also requires attendance at the Children's Pastor's Conference, during which program participants will spend all breakout sessions in the Engage program, as well as a program specific online event. The program also includes ongoing interaction with program faculty and students online, along with two projects for implementation into student's unique ministry settings.
Who are the programs for?
Engage is for children's and family ministry leaders ready to experience challenging, rich training, and in-depth relationships.
Will I have any face-to-face interaction with instructors or other students?
Absolutely! Because of Engage's cohort model, it is a value of this certificate course that participants gather together at the Children's Pastors Conference.
What if I need more information?